1136. According to the seller this is a lumber gauge, the sizes range from 7/8" to 1-13/16".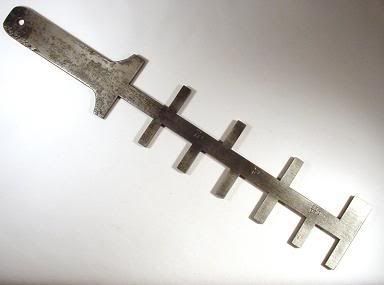 1137. The owner of this tool wasn't sure but thought that it was used for roughing a piece of wood prior to applying glue. I haven't been able to verify this or any of the other guesses on it.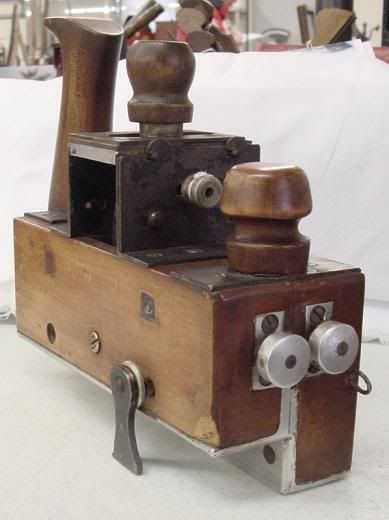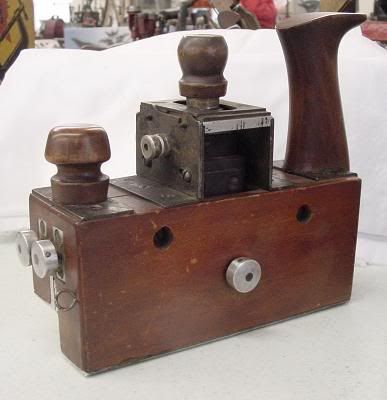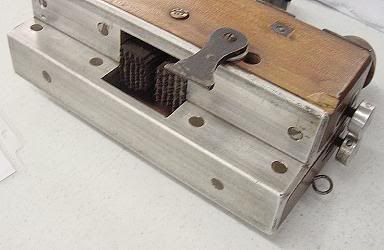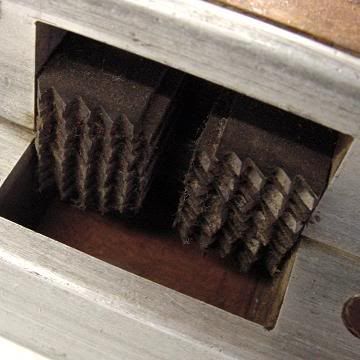 1138. Drescher Tree Caliper, made by A.M. Leonard & Son, Piqua, Ohio.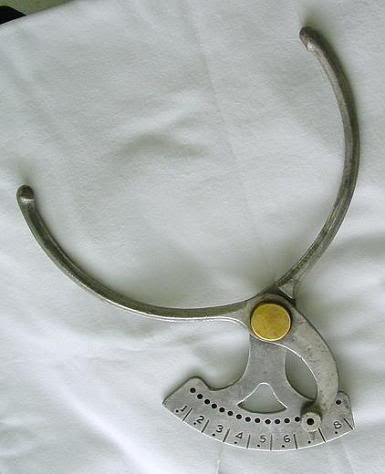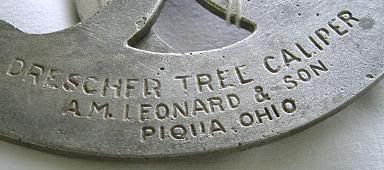 1139. Humidifier, placed on top of a wood burning stove.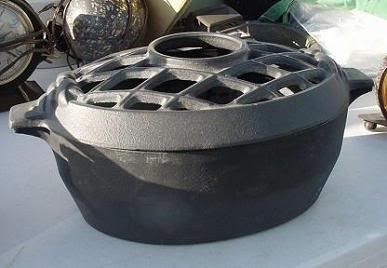 From Gil Gandenberger's collection
1140. "The X Rays Egg Tester", manufactured by The Reeves-Rigling Egg Tester Co., Hamilton, Ohio, Patent number
940,361
. Also known as an
egg candler
, these were used for detecting embryonic development or for separating shell eggs.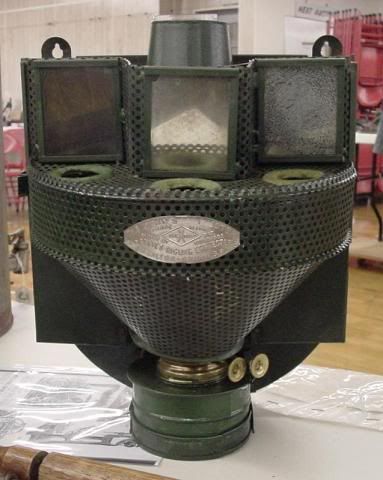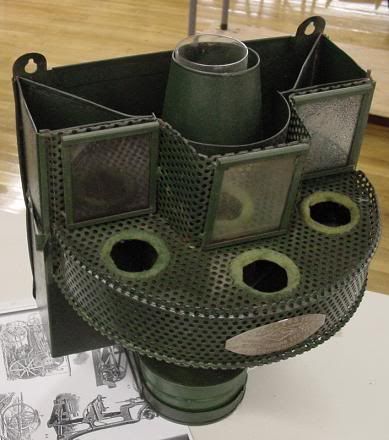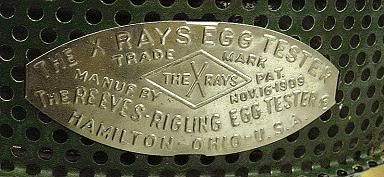 Another egg candler, also called an X Ray Egg Tester but made by a different company: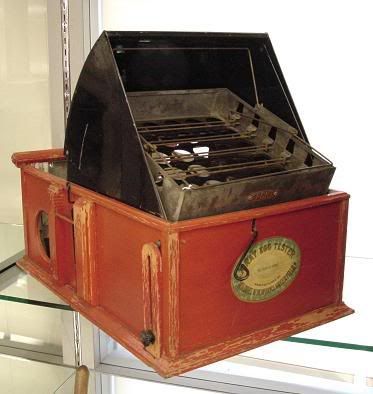 Both of these were shot at the same auction, the green one sold for $450, and this red one went for $575.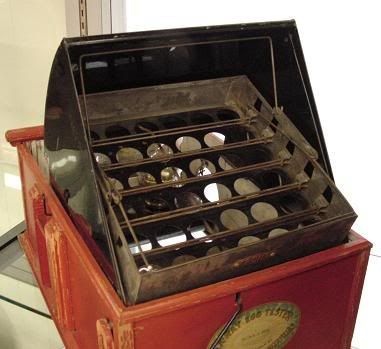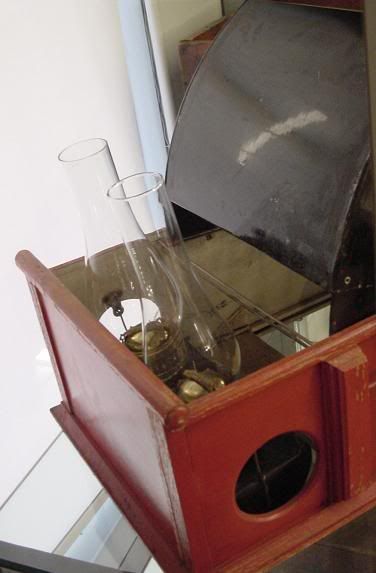 1141. Electric motor armature undercutter for cutting the mica to below the surface of the metal on the commutator, see post number 10
here
. Similar to patent number
2,170,389
.
Larger image
-----
A while ago I was playing around on some 3D software and created my own version of a combination tool, the results can be seen on
this page
.
To submit photos, click on the profile link at the upper right to find my email address.
Last week's set is seen below,
click here
to view the entire post: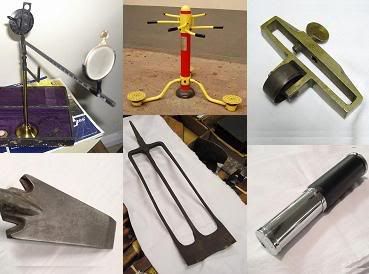 Black Ops Pro Tips
More discussion and comments on these photos can be found at the newsgroup
rec.puzzles
.